Setting up a shipping method
One of the many conditions of the WooCommerce Advanced Shipping plugin is to setup conditions based on weight. First create a new shipping method by going to WooCommerce -> Settings -> Shipping -> Advanced Shipping. Here you will see a overview table with all you existing Advanced Shipping methods. At the bottom of that table you will see a button 'Add Advanced Shipping Method'.
Weight based shipping conditions
When creating a new shipping method you will be able to add 'Weight' conditions. Probably the best way for weight based shipping conditions is to use a range of weight with the 'greater or equal to', and 'less or equal to' operators.
The weight is calculated based on the total cart weight
Below a example of a shipping method that will be displayed when the cart weight s between 5KG and 10KG.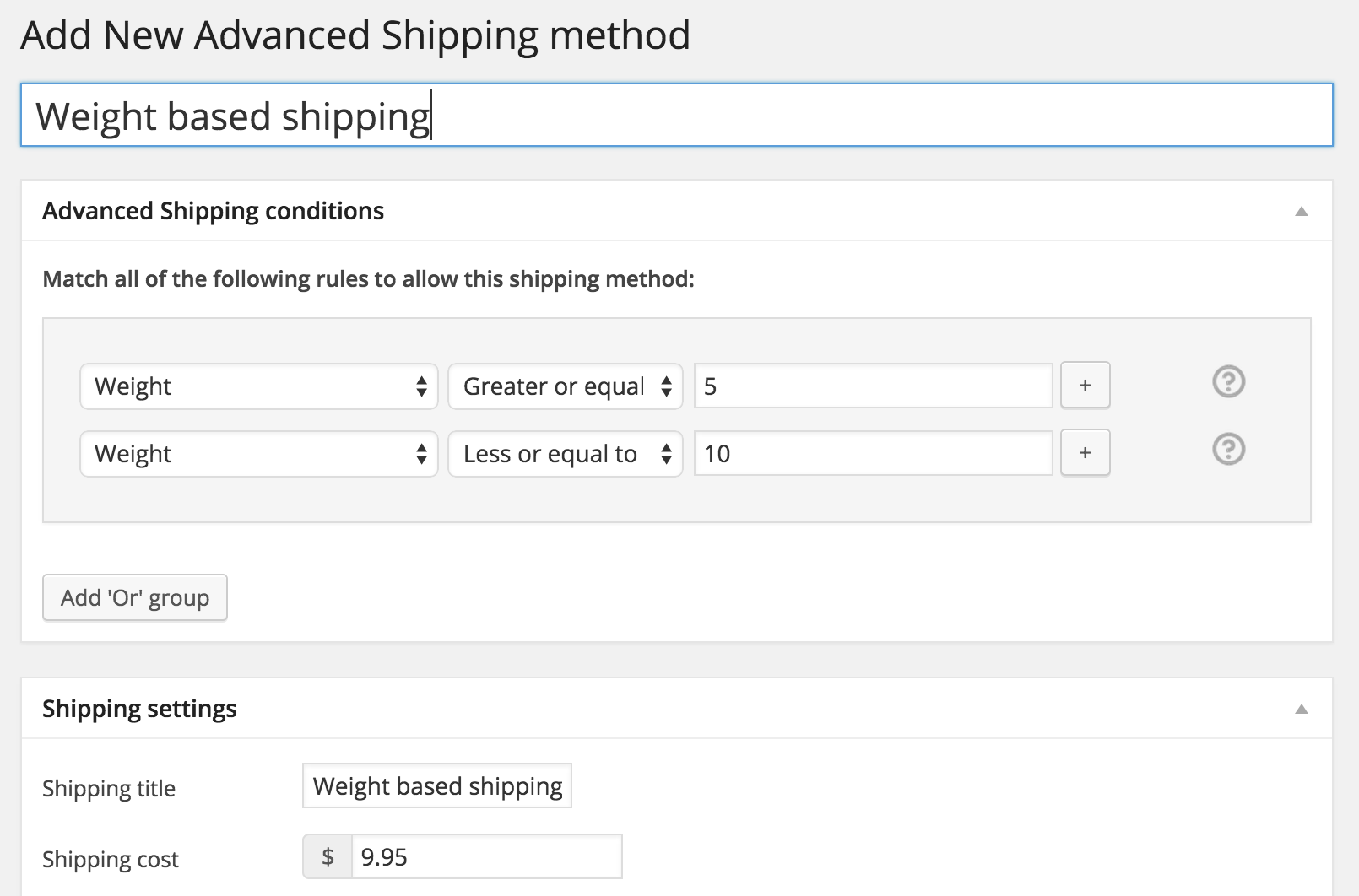 Multiple weight based shipping methods
When you want different rates per shipping weight you need to create a separate shipping method for each range of rates you want.
If you happen to have two different rates, with the same cost, you can consider creating a second condition group.
Update; You can also use the WooCommerce Advanced Shipping – Advanced Pricing extension to more easily setup multiple weight rates in one shipping rate.
Combining conditions
Of course it is possible to combine the weight condition with other conditions. Here are some screenshots of how you could combine conditions.